New in version 1.1.0!
This free plugin now provides wineries with custom, easy to use Gutenberg blocks that make it quicker to build future proof pages.
Each block has a clearly labelled input field telling you the type of data needed, and provides a lightly styled placeholder in the backend where Commerce7 widgets can't render.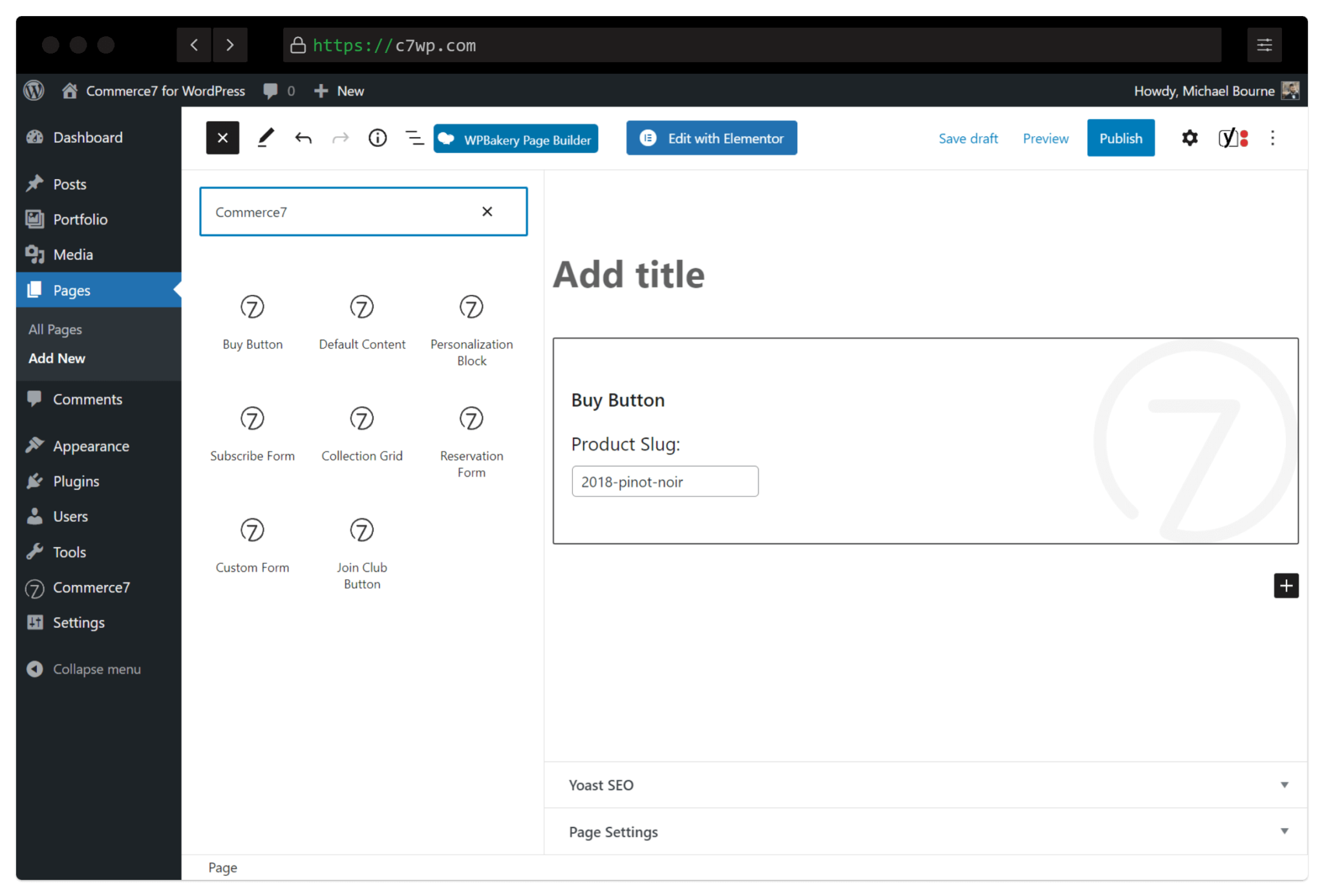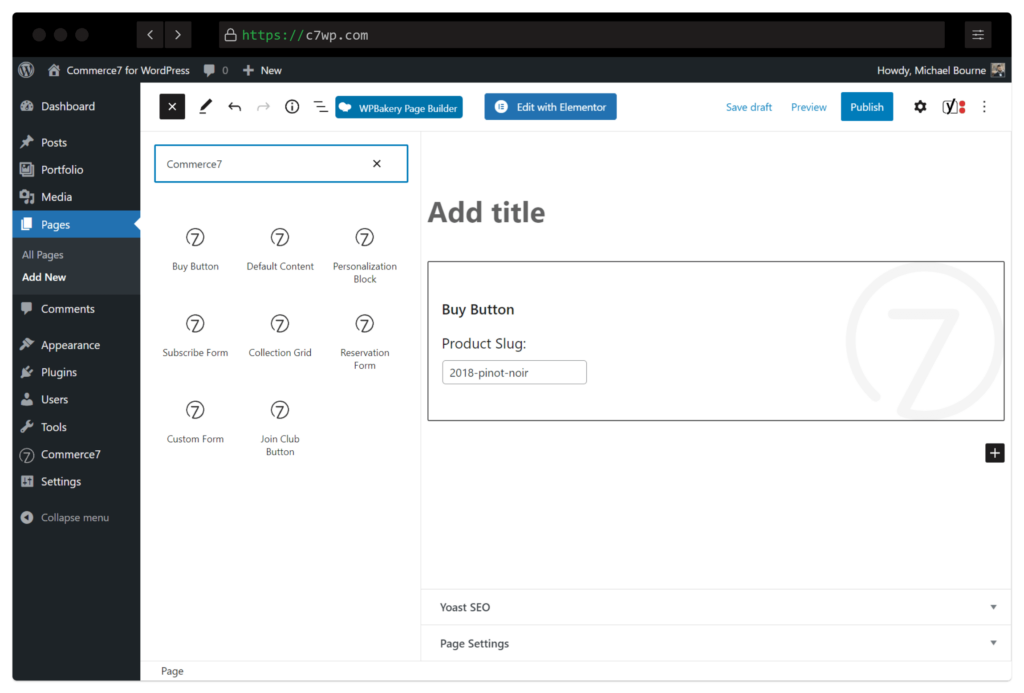 Usage is straightforward, if you see a Product Slug text field, simply enter the slug. Same fort collections, forms, clubs, etc.
These blocks provide far better future compatibility, so we recommend using them.